About Us
For us, the future of products and services is closely connected to a high degree of individualization. madeone is here to live your life custom. We are a team of creative minds with a genuine passion for design and individuality. We are a global customization service to add your very own style to premium lifestyle products. Based in Frankfurt, Germany we are specialized in custom painting of bicycles, motorcycles, car parts, rims, fridges and more. You can be sure we will realize your custom project in the highest quality possible. With our 3D configurator on madeone.com we want to offer you the possibility to customize some of your favorite brands and products online in 3D according to your individual design wishes. Our vision is to add more brands to our experience in the near future. Therefore we invest in our teams and digital experiences, in exciting new business models, production methods and inspiring concepts that drive the future of customization.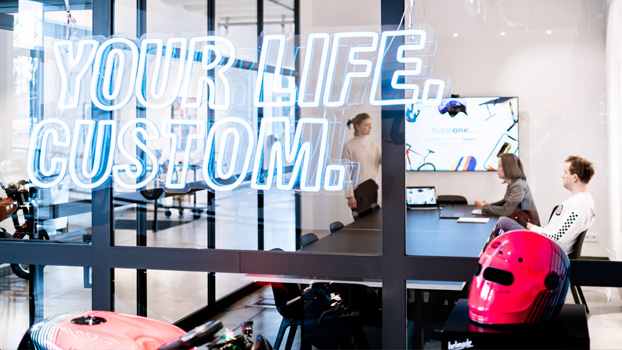 The madeone concept was born out of our own professional experience with successful mass customization business models at the global sports brand Nike and our own start-up organization named helmade. Since 2015, helmade.com has been revolutionizing the helmet industry by creating a unique platform for high-quality customizable helmets and making them internationally known. From this in-house customization business we have created madeone as our overarching corporate concept, with helmade as our first own brand and ongoing customization business case in our portfolio.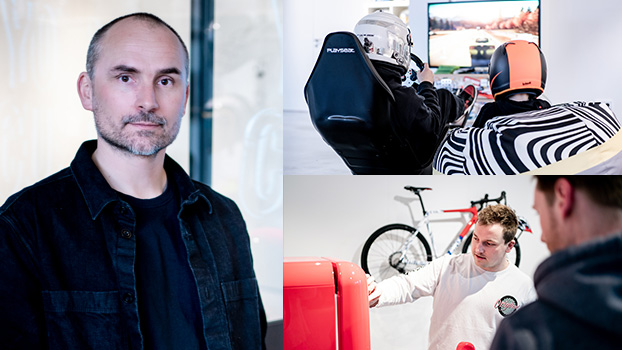 CEO and founder of madeone is Christian Möhring, who has rich experience in building digital experiences for leading global brands. Christian and his team are passionate about customized products since day one. From 2009 to 2015, he had the opportunity to work for the U.S. sports brand Nike, first in Germany and most recently on a European level, where he was responsible for digital brand and commerce. At Nike he was also responsible for the strategic development and marketing of NIKEiD, Nike's customization business. In his last position with larger companies as Head of Digital at IKEA, the Swedish expert on home living and the world's largest multichannel supplier of home furnishings, he got to know one of the most valuable retail brands and highly efficient supply chain from the inside perspective. Prior to Nike, he had the unique opportunity to build his first e-commerce business from 2006-2009, including his own B2C online store for the German glassware brand Leonardo.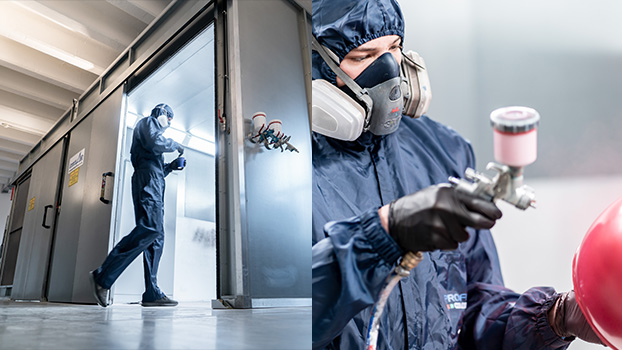 Our customization service is constantly evolving through our own experience with digital business models in various industries such as motorcycle and automotive, sporting goods, fashion, home furnishings and glassware. In doing so, we also take care of one of the most important prerequisites for the establishment and smooth running of a successful customization business: the production process. For this purpose we have built up our own production team, which is specialized in the manufacturing of your custom product. At madeone every employee is a creative and entrepreneurial person. We combine different perspectives - digital designers, print technicians and varnishers, programmers and customer service experts - with the aim of acquiring the best possible know-how in dealing with customization. Our workplace is not a creative office or highly specialized custom workshop. It is both. We are constantly expanding our team to ensure that we live our mission and provide you with an unforgettable product and service experience.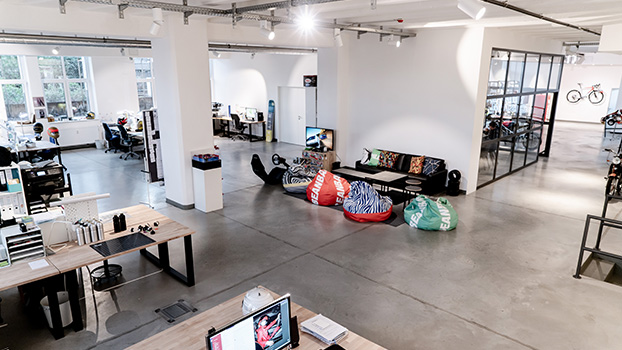 Join us on our way and become part of a unique and above all individual community!